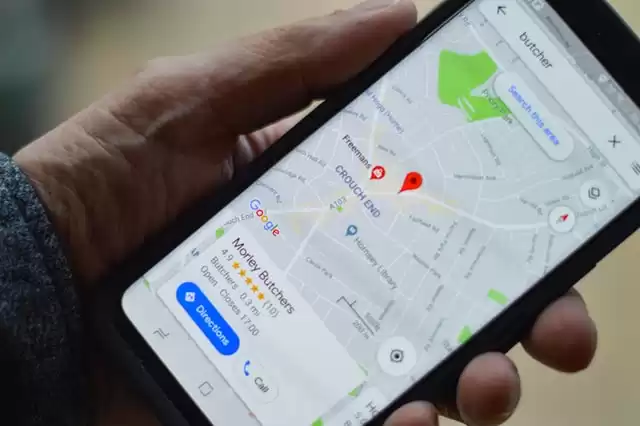 HOW TO ADD MANAGERS TO YOUR GOOGLE BUSINESS PROFILE
As a local business owner, there are lots of tools at your disposal to make your business as successful as it can be. Google provides excellent tools to help you promote your business and make it easier for consumers to access your products and services. Your Google Business Profile is one such tool. And, if you have a lot on your plate, you may want to enable your team members or your small business SEO agency to make adjustments to your Google Business Profile.
What Is a Google Business Listing?
Let's start from the beginning with what a Google business listing is and how it works. Google calls a business listing a "business profile" for the purpose of your account. These profiles provide potential customers with information about your company. Since most people learn about businesses through the internet and search engine searches, it's essential to update your business profile with accurate and up-to-date information.
Even if you don't have a Google business listing, your business will likely be represented on Google. However, the information they have may be inaccurate or even harmful to your company. By setting up a Google Business Profile, you can be in control of what people learn about your company when they search for it online. It will also help your business show up higher on the search results page, which is great for any business.
What Are Managers?
On Google Business Profile, only certain people are authorized to make changes to your profile. These people are called managers, and they will be able to edit information and make changes on your behalf. If you want a manager to be able to make changes to your profile, you must authorize them. Below you will find the steps to set up managers for your Google Business Profile, so you know that it will always be up to date, even when you are busy with the other elements of running your business.
Who Can Add Managers to Your Google Business Profile?
As the owner, you are the only one who is able to add managers to your Google Business Profile. This is true even when you have added a manager to the account. While that manager will be able to edit much of the account, they won't be able to add or remove other managers. If you need to remove a manager from an account, you will need to take care of that as well.
If you add another person as an owner, they will be able to make changes to managers on the account. But it is important to note that since owners have more power than managers within the account, you want to be smart about who you add in what capacity. As the primary owner, you will be the only person who can make changes to the primary ownership of the account on Google.
Who Can Be a Manager?
When it comes to who can be a manager of your account, it is up to you for the most part. However, Google doesn't allow you to add a Google Group as a manager. Instead, they require managers to be individuals. Make sure that you choose trustworthy managers to provide accurate information for your Google listing, especially since this listing is so important to small business SEO.
Adding a Manager
You can add a manager to your Google account in a few different ways depending on your device. You can do it through an Android device, an iPhone or iPad, or on your computer; which to use is really up to your preference and how you like to manage your business. It's also an option to have both a mobile device and a computer connected with your account so you can make changes to managers whether you are in the office or on the go.
On an Android device, iPhone, or iPad
Download the app from the Google Play Store or the App Store if you are on an iPhone or iPad.
Open the app and sign in with your account information.
Navigate to the "Menu" button and select the "Manage Users" option.
You can find the option to add a user in the top right of the page; it will be a plus sign icon.
You will be prompted to provide the new manager's name and email address.
Choose whether you are adding them as a manager or an owner.
Finally, you will need to retype their email address in the appropriate spot to confirm and hit send to complete the process. The new manager will be sent an invitation, and once they accept, you will be notified.
On a Computer
If you are working from a desktop or laptop computer, you will need to follow a slightly different process to get the new manager added.
Log in to your Google Business Profile online.
Navigate to the "Menu" and choose the "Users" option.
You will see the option to invite on the right-hand side of the page.
Put in the name or email of the person you wish to make a manager.
Choose whether you want to make them a manager or owner and click invite.
They will then receive an invitation at their email, and you will receive a confirmation when they accept the invitation.
Managing Managers
If you ever need to make changes to managers in the future, you can always return to that same page ("Manage Users" in the mobile app or "Users" on your computer). From here, you can see all managers and make changes to their status as necessary. This is helpful when someone is no longer employed at your company, so you can easily remove them from management status in Google Business Profile. This is also important if you want to grant someone temporary access when you need something changed in a hurry, but you don't want them to continue having that access under normal circumstances.
Many business owners aren't sure of the value of SEO for small business, but it is essential to your success. With a Google Business Profile as part of your larger SEO strategy, you can improve the searchability of your business and make it easier for customers to find you.