SMALL BUSINESS SEO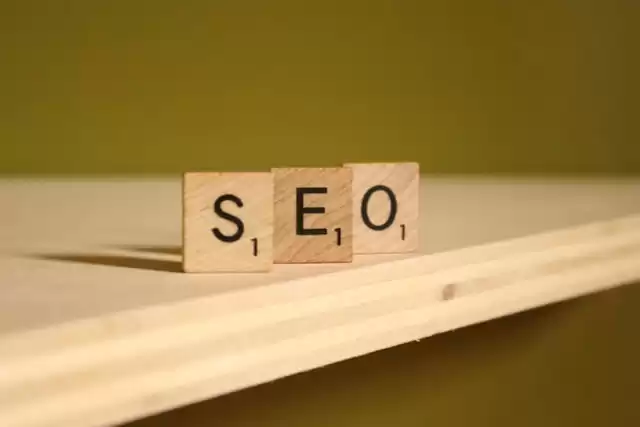 Most small businesses struggle to rank in search engines.
Longtail Dragon utilizes proven, data-driven SEO strategies to get you ranked for relevant keywords and drive website traffic.
We've been working with Longtail Dragon for a couple years and are ever impressed with their results. They are very thorough and create great content on a wide range of subjects. Josh is always helpful in working through the project and giving advice on a plan that fits our budget and needs.
~Rob
Longtail researched our industry and its web presence. From that intense research developed a prioritized plan to help our SEO. Every step of the process has been well thought out and executed flawlessly. We can't thank them enough.
~Park
Working with Longtail has been a phenomenal experience for us. His attention to detail and his availability have made all the difference. 10/10 would recommend
~Morgan
Check out our case studies.
What Is SEO?
Search Engine Optimization (SEO) is the process of making your website show up in organic search results (i.e. Google). SEO involves activities such as keyword research, competitive research, onsite optimization, content creation, technical SEO, local SEO, and link building.
Benefits of SEO for Small Businesses
71 percent of consumers begin their purchase decision with a Google search. When your customers perform that search, you need to show up in the search results!
Organic search is typically the pirmary source of website traffic. Searchers are 6x as likely to click on an organic result as an ad. SEO is the only marketing channel that continues to yield results months or even years after the campaign concludes.
That's why small businesses need an SEO partner they can trust!
Why Longtail Dragon?
Results-Oriented
Our services are calibrated to get you the best keyword rankings and traffic possible to improve your visibility in search engines.
Data-Driven
We use accurate data about your competitors—not theory or guesswork—to design our SEO plan for your website.
Transparent Reporting
Every month, you can expect to see everything we are working on and its effect on your traffic and rankings.
Focused on Client Experience
Above all, we want you to feel confident that your SEO strategy is in experienced hands.
Our Capabilities
Local SEO
Local SEO focuses on optimizing search engine results that focus on regional areas.
Technical SEO
Technical SEO optimizes a website's infrastructure for easy crawling and indexing.
Onsite SEO
Onsite SEO focuses on keywords, page optimization, page revamps, and overall site strategy.
Offsite SEO
Offsite SEO focuses on link building using backlink strategies, backlink profile breakdowns, types of backlinks, and anchor usage.
How It Works
Fix Technical Errors and Toxic Backlinks
We'll perform a technical audit of your website to identify any errors that are preventing Google from crawling it. We'll continue to monitor your site health and new errors that arise.
We'll also analyze your backlink profile and disavow any backlinks that could be harming their authority in Google's eyes.
Keyword Research
Identifying relevant search queries is the cornerstone of an effective SEO campaign. More specifically, we will identify a large number of "longtail" keywords, which are low-competition search terms that you can rank for quickly. Targeting longtail keywords is the fastest way to drive organic search volume.
Over time, we'll move to capture broader, higher-volume search terms as well.
Competitive Analysis
Once we've identified the campaign's target keywords, we'll analyze the webpages ranking on the first page for each of those keywords. The data we glean from those competing pages will drive the content creation and backlink strategy throughout the campaign.
Content Creation
Quality content is vital to the success of an SEO campaign. We'll increase your site's relevance for their target keywords, improve their internal linking structure, and generate original relevant content with blog posts and pillar pages.
Earning Backlinks
Links from other sites are a key indicator of your authority. We'll create content that links to their important pages and pitch it to relevant websites. We'll also look for unlinked brand mentions and broken links that can be pointed to their pages.
Local SEO
Ranking locally for important keywords involves claiming and verifying your Google My Business listing, creating and correcting local business directory listings, and optimizing their target pages for local keywords.
Report Results
We'll review and report your keyword rankings and organic search traffic growth monthly and adjust our strategy as necessary. Your account manager will keep in close contact with you and to answer any questions or address any concerns as they arise.
Small Business SEO FAQs
Packages range from around $600-$2000 per month. Basic plans cover keyword research, technical audits, monthly reports, onsite SEO, content creation, and link building. Premium packages increase the number of creative content pieces and backlinks, which are critical drivers of SEO success.
Search engine optimization is the single highest-yield marketing channel, and the only marketing channel that continues to produce ROI months or even years after the completion of your campaign. In today's technological age, you cannot afford not to invest in organic search visibility.
Your SEO success can be measured by two major Key Performance Indicators (KPIs): Search engine rankings and traffic from organic searches. Search engine rankings refer to the position of your webpages on a search engine results page (SERP). Organic search traffic refers to the number of users and visits to your site from organic search. With time, you will start to see an increase in your rankings and traffic. Ultimately, these increases should lead to a measurable rise in revenue.
Several variables affect the time necessary to show results. These variables include how intense your competition is and how well search engines understand your industry. These variables make it difficult to estimate a timeframe for results, but a ballpark is around 3-6 months. For most campaigns, we try to target low-competition (longtail) keywords, such that visible keyword growth appears in as few as three months and visible traffic growth in as few as six months.