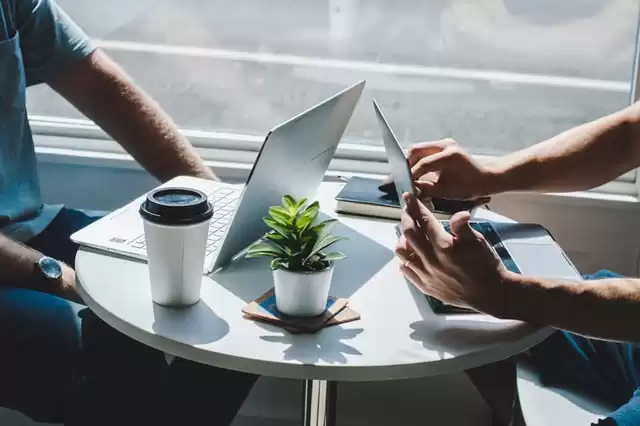 THE ULTIMATE GUIDE TO SMALL BUSINESS SEO PACKAGES
No matter what kind of business you're in, it is vital that customers locate your business and find what they need. Modern consumers almost universally search for new businesses online, so you need SEO for small businesses to show up in those searches! Having the right small business SEO package can ensure that your small business gets the attention it needs to increase your bottom line and make strong connections with a broad customer base. When you are new to the world of SEO, you don't have the expertise to market your business in search engines properly, and an SEO package can give you access to the expertise of people who can.
What Results Can You Expect to See from Small Business SEO Packages?
Small Business SEO packages are designed to improve your website's rankings in search engines, especially Google. When you invest in your site's SEO, you should expect to see an increase in keyword rankings and website traffic. These two KPIs will lead to expansion in your business and an ability to reach your target audience more effectively.
You want to ensure that your business is consistently ending up in the top search results for your target keywords. Most potential customers will not look beyond the first three and certainly not beyond the first page. A small business SEO provider should have the expertise to help you consistently maintain high rankings.
The second KPI is the traffic from organic searches. This refers to the number of people who visit your site from a search engine results page (SERP). A small business SEO expert will be able to help you to increase your organic search traffic significantly, which leads to more customers on your site, and more conversions once they get there.
What Factors Affect Search Engine Rankings?
To improve your rankings, you have to understand how websites are ranked. There are many factors involved in search engine rankings, and the best small business SEO agencies will work to address as many of these factors as they can to boost your rankings online.
Some inexperienced business owners attempt to create good SEO by simply "stuffing" their content with keywords, but this isn't advisable. The first priority of search engine optimization for small businesses should always be to create high-quality content that provides valuable information to your target audience.
The way your content is organized will help search engines understand your business. By making strategic use of title tags, headings, and meta descriptions, and by tailoring content topics to your audience's needs and wants, you can dramatically improve your keyword rankings. Combined with a great user experience, on-page optimization will help to ensure that your small business search engine optimization is as effective as possible.
Another ranking factor is your site's authority. Authority is measured in large part by the number of webpages on the internet linking to your site. These "backlinks" are another significant driver of SEO results.
These ranking factors demonstrate that your website is relevant, useful, reliable, and authoritative—all important signals that search engine algorithms use to determine where your site ranks in the search results.
What Should a Small Business SEO Package Include?
If you've never used an SEO package for your small business, you may need some insight into what should be included to ensure you are getting what you're paying for. Your SEO small business package should include keyword research to ensure that the keywords used are appropriate for your audience.
Regular content creation should also be part of your SEO package. Adding content regularly (blog articles, for example) signals that your site is fresh, and provides additional opportunities to get your keywords on your site and provide value to your audience.
If you have a brick-and-mortar location that serves a particular location, you should look for a package that includes local SEO. If your business is an e-commerce brand targeting a national or global audience, local SEO is less important.
How Much Does a Small Business SEO Package Cost?
The cost of an SEO package is one of the main concerns that most business owners have in mind, so it is important to budget appropriately.
In general, an SEO package can fall within a few different ranges. SEO for small business packages will generally be charged monthly as the SEO process is ongoing and not a one-time thing. The prices will depend on the specific features you choose for your package. A basic package will cost around $600 to $2000 for a small business with a single location. SEO pricing is based on how much content is produced and how many backlinks are built every month. In other words, more budget means more results, faster.
So What's the Best SEO Package for Your Small Business?
With the details ironed out, your next step is to choose an affordable small business SEO package that meets your needs. Your decision should include:
The cost of your seo package.
The reputation of the SEO agency for small businesses.
The deliverables they include in their package.
Their understanding of search engine algorithms.
In the modern world, SEO help for small businesses is easy to find, but you have to choose a package that works for you. Figure out your goals for your company's SEO and make sure that you choose an affordable SEO package for your small business that will help you reach those goals. There is no room for underestimating the importance of SEO for small businesses, so invest in your future with a great SEO package from Longtail Dragon today!