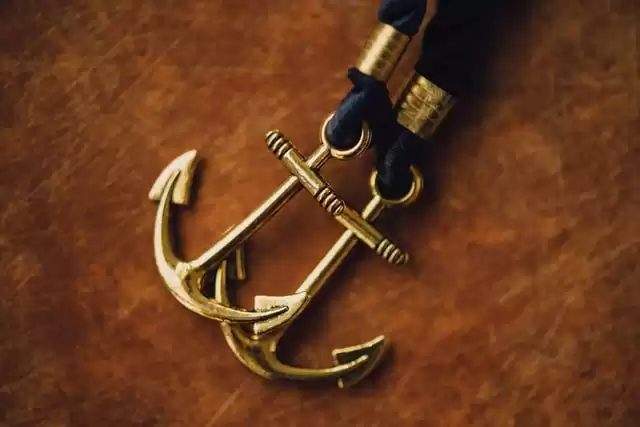 WHAT'S THE BEST ANCHOR TEXT FOR LINK BUILDING?
Link building is essential for your SEO. While generating is obviously important, many peohigh-quality backlinkskeyword-research/how-to-optimize-a-page-for-your-target-keywordsple don't know that the anchor text itself can play a significant role in the effectiveness of the search engine's algorithm response.
What is Anchor Text?
"Anchor text" is a word or combination of words that are hyperlinked (i.e., when clicked, they open a linked webpage for the user). Anchor text is usually highlighted or underlined or both. This link "anchors" two sites together; therefore, the words used in the anchor text should suggest to the user the kind of page that they will find on the other side of the link.
Anchor text also serves another vital function—it suggests to the search engine what kinds of content your webpage contains. Today, search engines can scan and analyze the anchor texts on your webpages and determine the value and relevance of your backlinks. Your content, anchor text, and link value will determine how a search engine will rank your page in user searches. This is why it's so important to choose your backlink anchor text strategically.
Anchor Text Styles
Your anchor text can be "styled" in a number of ways to increase clarity for the user and maximize SEO potential. Here are a few examples of those styles.
Exact Match
Your anchor text can match exactly the word or phrase you intend to rank. For example, if you were to reference a specific tool like a "carb counter," you can link the page directly to the actual name of the tool.
Partial Match
In a partial match style, the anchor text contains some of the phrases in the keyword for which you want to be ranked. So "tracking your carbs" could be linked to the same page as your exact match referenced above.
Branded
Branded anchor texts link the brand name or sponsor to the intended page. So "Carl's Carb Counter" would link "Carl" rather than "carb counter" to emphasize the authority of the brand itself.
Naked URL
A naked URL is simply the web address of your target page displayed on the linking page. Naked URL anchor text is often seen in reference sections or below a paragraph of text.
Generic
You can also use generic phrases for your anchor text and leave the suggestion of what kind of page you'll go to in the remainder of the sentence. For example, generic phrases include "click here" or "try this link" or "this site." Generic anchor text leads the reader to a new page but excludes information on the linked page's content from the anchor text.
What's the Best Anchor Text for Link Building?
The most effective anchor texts for link building are relevant to the linked page without over-optimizing or sounding spammy. Search engines like Google will penalize your rankings if they believe your page looks like spam.
To avoid spammy anchor text, build backlinks with neutral, natural anchor text. Make links and anchor text genuinely valuable for your users, and place them in sentences that are clearly, contextually relevant to the linked page. If you're building multiple links to the same target URL, vary the anchor text styles so the overall backlink profile looks natural.
As search engines get better and better at understanding page content, the importance of backlink anchor text has declined. But it's still an important consideration when planning your link building strategy. If done poorly, spammy anchor text runs the risk of having your links discounted or your site getting penalized. If done well, a natural anchor text distribution can boost your SEO results.
For more information about link building, check out our premium link building services.