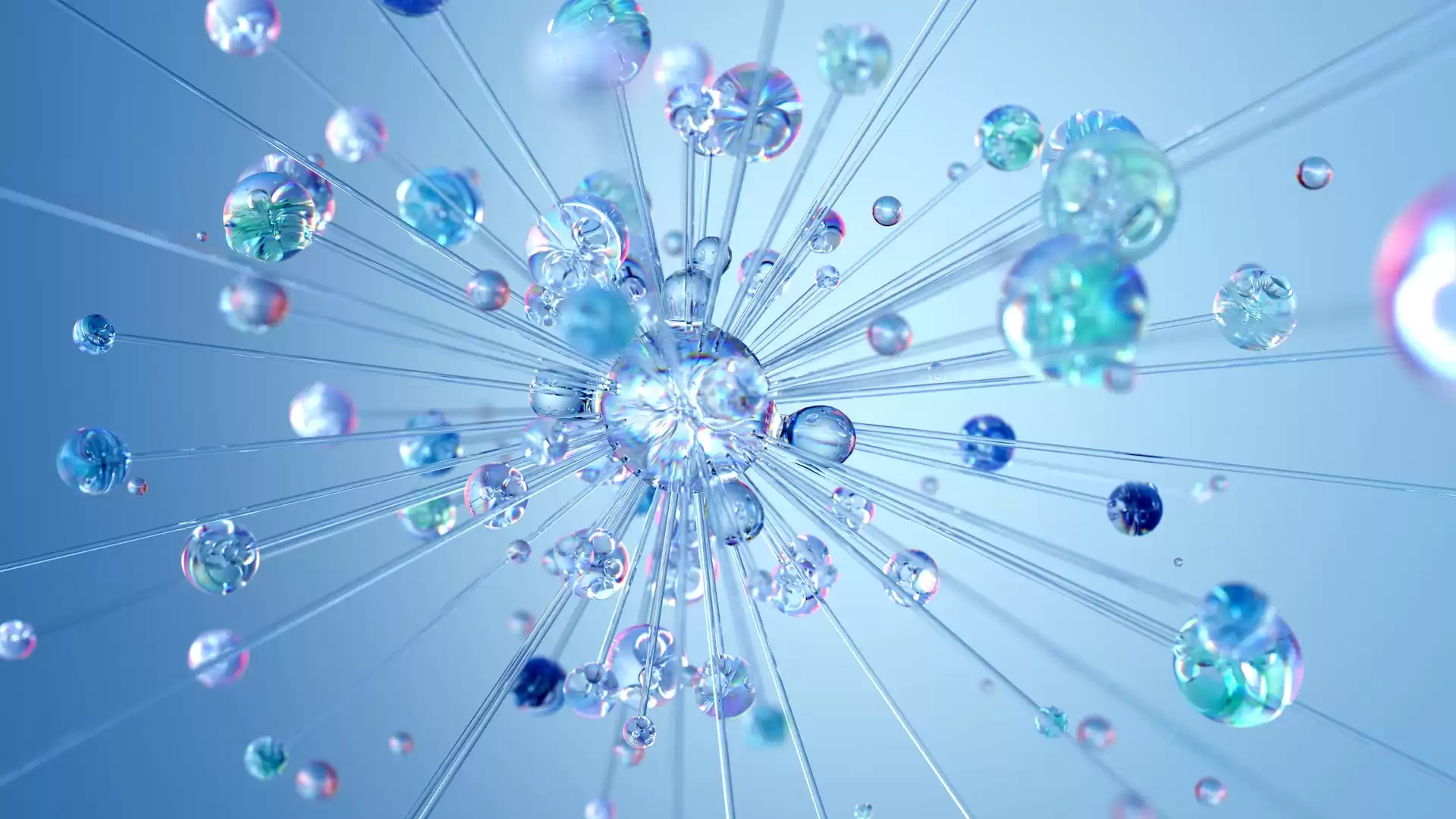 WHAT IS INTERNAL LINKING AND WHY DOES IT MATTER?
Internal linking is one of the easiest ways to positively impact your small business's SEO. But best practices are surprisingly elusive. Today we'll cover what internal linking is, why it matters, and how to do it right.
What Is Internal Linking?
Internal links are hyperlinks from one page on your website to a different page on your website.
This is distinct from backlinks (which are links on other people's sites that point to your site) and outbound links (which are links from your website to other people's sites).
Why Is Internal Linking Important?
Internal links help search engines crawl your website and identify your most important pages. They also provide additional context to help search engine algorithms understand what those pages are about.
Internal links can significantly reduce your bounce rate (the percentage of users who visit one page on your site and then quickly bail). By guiding visitors to high-converting pages, internal links improve the user experience while helping you monetize a higher percentage of your traffic.
So if you're interested in increasing site traffic, lead generation, and sales, we highly recommend adding internal links to your posts and pages to enhance your website's performance.
SEO Best Practices for Internal Linking
Just adding links haphazardly won't have the results you're looking for. In order to get the best results from your internal links, follow these best practices:
Use keyword-rich anchor text
Anchor text is the text of a hyperlink rendered visibly by the browser. It's the part of the link the user sees.
When your anchor text features your target keywords, Google's algorithm can better understand that that particular internal link sends people to a webpage about that topic.
A word of caution though: a large number of links with exact-match anchor text can start to look spammy or manipulative. The content on your website should have a natural flow because it is geared towards real people, not robots. Much like backlinks, internal links should "deserve" to be in the content—they should help your users go where they're trying to go and get what they're trying to get.
Use descriptive anchor text
It's not enough for your anchor text to be keyword-optimized; it should also help your users understand what kind of content they'll get if they click the link. Clickbait confuses search engines and frustrates your users, so keep your anchor text as relevant and descriptive as possible.
Make it natural and helpful
Internal links help search engines understand your pages, but they exist primarily for the benefit of your human users. Make your anchor text sound natural. Link to pages that your users will find helpful. Do not add internal links just for the sake of the search engines and their ever-changing algorithms; give your users a positive experience on your site!
Make use of your blog
A blog section is a fantastic place to add internal links. Helpful blog articles can attract additional users and create goodwill brand interactions. With strategic use of internal links from your articles to your high-converting pages, and vice-versa, you can create additional opportunities to capture and convert organic traffic.
Link to important pages
If you have a proper SEO strategy, you should have some idea about which pages are your "money" pages—the high-converting sales pages where users can take whatever action they need to take to land in your sales funnel. Money pages can and should link out to relevant informational content, and that informational content should link back to the money pages.
You might also think about your email-gated resources as internal link opportunities. For example: let's say you run a roofing business, and I Google the phrase "how often does a roof need to be replaced?" Because you have a small business SEO expert on your team, one of your blog posts shows up and answers my question. That post certainly can and should link to your roofing service page, which should feature a big call-to-action, such as a "Request a quote" form.
But what if I'm not ready to pull the trigger on a full roof replacement yet? I'm only in the early stages of the buyer's journey—I'm still not totally convinced that it's time to do a replacement. I'm probably not going to get a quote from you just yet.
But what if that blog post is also pitching me your comprehensive guide on signs that your roof is dangerously overdue for repairs? I might be willing to give you my email to get that guide! And now I'm on your mailing list, and you have the opportunity to nurture that relationship until I am willing to get that quote from you. And by that time, I've interacted with your brand enough that you're probably top of mind among roofing companies.
So not only have we used internal links to construct a content marketing funnel to guide users through the buyer's journey, but we've also created a topic silo that will help Google serve up relevant content to interested users.
Avoid no-follow links
No-follow links tell web crawlers not to pass authority to the target page. A rel="nofollow" attribute indicates that your website does not endorse the content on the target page. That may be appropriate when linking to a 3rd party website under certain circumstances, but you should leave that attribute out when pointing to other pages on your own site!
Put Links High Up on the Page
SEO experts generally agree that links higher in the content pass more authority to the target page than links lower in the content. Links that point to high-value pages should appear early and often.
Links that appear sooner also increase clickthroughs and decrease bounce rate, which is great for the user experience and (perhaps) your keyword rankings as well.
Don't go overboard
When it comes to internal links, there is such a thing as too much of a good thing. Too many internal links on a single webpage will make it look messy. Add internal links only where it makes sense.
As a rule of thumb, pages with fewer than 500 words should host few internal links (perhaps one or two).
Pages with 1,000 or more words might include half a dozen links, or maybe more.
Use common sense and moderation when deciding the appropriate number of internal links on a page.
Link from high-traffic pages to high-converting pages
High-traffic pages are pages on your site that attract a large number of users.
High-converting pages are where most of your users are most likely to convert into leads or customers.
Linking from your high-traffic pages to your high-converting pages is a great way to convert a higher percentage of your website traffic and increase sales.
You can determine the pages with the most traffic in Google Analytics by pulling up the Behavior > Site Content > Landing Pages report.
Tiered Link Building
Most websites will attract more backlinks to their informational content than their transactional "money" pages. If you've done internal linking carefully, some of the authority from those backlinks can flow through to your money pages, and improve keyword rankings on transactional keywords. So even if very few users ever click through your internal links, there is still tremendous SEO value in adding them.
Conclusion
Internal linking takes a little bit of forethought and elbow grease. But now that you know how to do it right, you're well-equipped to use this technique effectively. Internal links are critical to the success of your SEO campaign. If you need help putting together a robust SEO strategy, schedule a consultation with Tobes today, and see how Longtail Dragon can improve your organic search performance and grow your business!
If you would like professional internal linking and SEO done right, check out Longtail Dragon's small business SEO service. We live to help small businesses succeed in the modern marketplace. Let us help you grow your organic search footprint and thrive in the digital age!